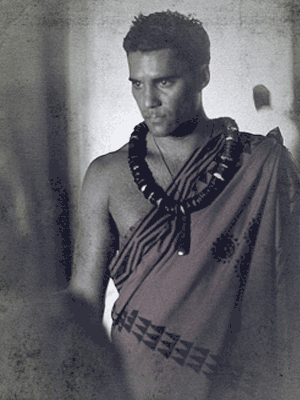 Born and raised on the island of Maui, Kainoa Horcajo is walking two paths with grace. He is a passionate, lifelong student of Indigenous Cultures, specifically Kanaka Maoli culture and practices. And he is a devoted advocate of and "bridge" between the people, cultures and industries of Hawaii. In these capacities, his experience is wide-ranging.
Currently, Horcajo is a partner in Hana Pono, where they provide Cultural Studies and Impact Assessments. He is also a certified alaka'i of NaHHA's Ola Hawaii, conducting culture-based training for Hawaii companies. Prior to this, Horcajo has worked with the Office of Hawaiian Affairs (OHA), collaborating with State Senators and Legislators, Kupuna and community leaders. He has walked the halls of the State of Hawaii House of Representatives as the media and outreach liaison for Representative Mele Carroll. And as an eloquent speaker, he has given presentations on the Akaka Bill, Nation-building, and OHA's community work across the islands—as well as speaking publically on Native Hawaiian issues across the country.
A former Paia School and Seabury graduate, he earned a B.A. in International Relations from the University of San Diego. He is currently studying the ancient art of Lua from 'Olohe Po'okela Mitchell Eli under Ka Pa Ku'i A Holo and the Royal Hawaiian Academy of Traditional Arts. He is active in the Maui community, doing volunteer work in Olowalu, Auwahi, and Kipahulu, when he's not busy working on family land in Iao. He is a board member of Maui Recycling Group, DeBolt Gardens Foundation, and an advisory board member to Maui Tomorrow.