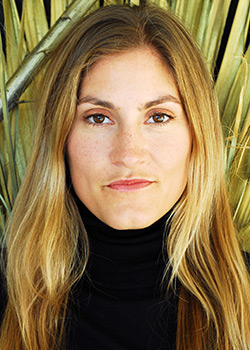 Here's another installment of our
Featured Presenter Q & A blog series
, which is our simple way to help you get to know this year's presenters before the big day, coming up this weekend on Sunday, September 28th! (Note: limited tickets are still available. Get yours now!)
This time, we had a moment with
Sunny Savage,
a Maui resident, w
ild food harvester, expert forager, teacher and adventurer.
---
What drives you to do the work you do?
I feel so empowered to have received the gift of an "a-ha" moment, a passion for wild food plants. Humans are re-writing relationships with the earth and technology, and I feel driven to share the beautiful biodiversity of wild foods to make sure they're written into the story. Wild food plants are right here, right now. So few in the United States are using them, and as we navigate global climate change I am further compelled to share beautiful solutions that our communities can take to become food secure.
What is one personal experience or relevant anecdote that informs your TEDx talk?
At age 18 I went and lived in Antarctica for a year to work in a kitchen. We prepared and ate highly processed foods. While volunteering in the greenhouse, which was about the size of a standup paddleboard, I remember watching one pea grow. There was only one pod to harvest, but eating it was like a religious experience! I knew there must be a way we could be feeding ourselves differently.
How are you or your topic connected to Maui or Hawaiʻi?
I consider many of the wild plants on Maui my friends and allies, my food, and my medicine. Providing us with oxygen, enjoyment, and the building blocks of our human existence on earth…we are all connected.
What advice would you give to your younger self?
Relax. Enjoy the party and fruits of your labor.
What advice would your younger self give to the older you?
Relax. Enjoy the party and fruits of your labor.
What do the TED Talks mean to you? Do you have a favorite talk that speaks to you?
A spring board for sharing ideas and information.
Sunny Savage will be giving a presentation at TEDxMaui 2014, coming up on Sunday, September 28, 2014 at the Maui Arts & Cultural Center. Tickets are now on sale with limited seating still available. Get your tickets while you still can!