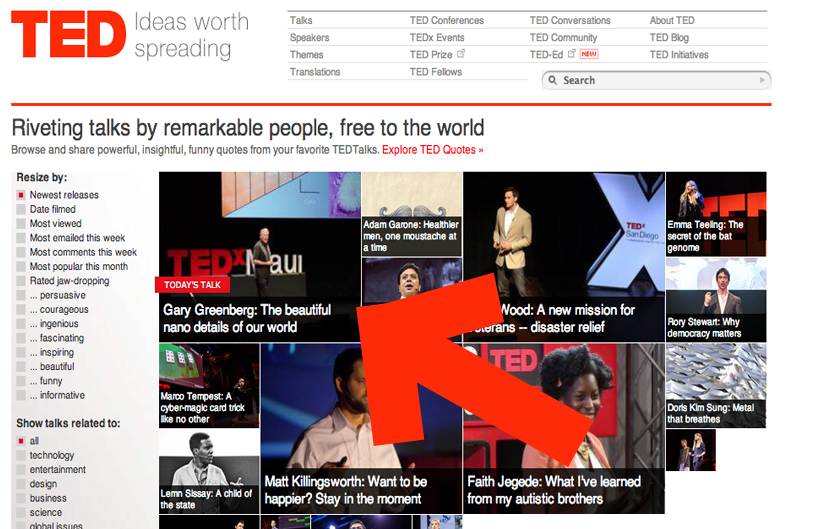 MORE GREAT NEWS FROM TED!
We're excited and proud to announce that Maui's very own Gary Greenberg – who presented his talk about the beauty he's been able to find through his 3-D microscope at TEDxMaui 2012 – is being featured on the main TED website, and has already received over 70,000 views in the first 48 hours.
It is a dream for all TEDx speakers from around the world to have their local talks hand-picked by the team at TED for distribution on the world-changing platform that is TED.com. It means that their "big ideas" have the potential to truly change the world, as many TED talks have done.
This is the second talk from TEDxMaui 2012 that has been selected and featured by the curators at TED.com. In August, humanitarian photographer Lisa Kristine's talk about bearing witness to modern-day slavery was featured.
As TEDxMaui organizers, its one of our biggest dreams come true: succeeding in bringing Maui talent to the world stage, so this event is really special to us. Congrats, Gary!