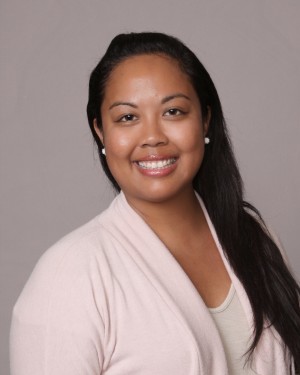 We had a chance to ask some of our "Speaker Spolight" questions of Pomai Weigert, part of the mother-daughter duo from Ali'i Kula Lavender presenting at TEDxMaui 2012. Enjoy Pomai's responses, and click here to read her full bio.

1. What drives you to do the work you do?
To make the world a better place for our future generations.
2. Share one personal experience or relevant anecdote that informs your TEDx talk?
The sudden death of our co founder, co owner family member and close friend, Alii Chang and the incredible strength needed to move forward and keep his legacy of "sustainable aloha" alive.
3. How are you or your topic connected to Maui or Hawaii?
We are a multi cultural, multi generational ag-tourism business on Maui. We bridge agriculture and tourism together to educate our local and global communities on the importance of growing food, eating healthy and also providing unique outdoor experiences. The basis of our business model is "aloha" meaning love, friendship, and responsibility. We practice and live these values throughout the work we do with our community and it is our "aloha" that has kept us going all these years.
4. What are some of your favorite statistics or data points?
I wouldn't call these "favorite" they're more like "shocking" but I use them often in my work. The average age of a farmer is 68 years old. One out of 4 Native Hawaiians sufferfrom diabetes. 1 out of 3 women suffers from heart disease. Hawaii produces only about 11% of the food we consume. Hawaii is the most geographically isolated set of islands in the world.
5. What advice would you give to your younger self–or what advice would your younger self, give to the older you?
I would tell my younger self "don't worry about it, it'll all work out in the end" and I would tell the older me "we won't be young forever".
6. What do the TED Talks mean to you? 
These talks inspire a new generation of innovative leaders and I appreciate how TED has contributed to a positive social and cultural movement in both small and large communities all over the world.
Stay tuned for more "Speaker Spotlights" as TEDxMaui 2012 draws nearer.

Haven't purchased your tickets yet?
What are you waiting for?