OluKai Premium Footwear Joins TEDxMaui as Presenting Sponsor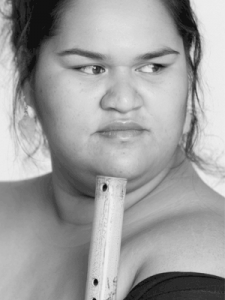 The TEDxMaui presenter line up is now complete with the additions of renowned Hawaiian recording artist Paula Fuga, Maui Cultural Lands President Edwin "Ekolu" Lindsey, and Maui Taiko. TEDxMaui, which takes place on January 22nd at the Maui Arts & Cultural Centerin Kahului, is an independently produced and local version of the world-renowned TED Conference devoted to "ideas worth sharing." With the theme "The Courage to Dream," TEDxMaui 2012 is Maui's inaugural TEDx event.
TEDxMaui, which can be described as Maui's largest education conference, features a variety of speakers and entertainers from Hawaii and beyond, sharing their big ideas on stage in 18 minutes or less. Additional speakers include Susan Casey, Editor-In-Chief of O, The Oprah Magazine; Dr. Elizabeth Kapu'uwailani Lindsey, the first Polynesian Explorer and female Fellow in the history of the National Geographic Society; Charles Hambleton, the Associate Producer of the Oscar-winning documentary The Cove, among many other inspiring speakers.

In addition, in an effort to support wide-scale, worldwide social innovation while also strengthening regional collaboration in Hawai'i, OluKai has signed on to be TEDxMaui's presenting sponsor. OluKai is already an active supporter of organizations such as Maui Cultural Lands, The Hawaiian Lifeguard Association and Junior Lifeguard Program, and Team OluKai/Kamakakoa, which is part of the Hawaiian Sailing Canoe Association. Supporting TEDxMaui furthers their company mission to partner with organizations that are actively pursuing Mauka and Makai initiatives (protecting the land and ocean).
"OluKai's presenting support of the inaugural TEDxMaui is a tremendous opportunity to share revolutionary ideas with global TED community within the context of the Hawaiian culture," said Kerry Konrady, Director of Marketing for OluKai. "Our support will be enduring as we collaborate with the passionate organizers, speakers and attendees of TEDxMaui to create a global destination for community progression."
TEDxMaui encourages students, local business owners, entrepreneurs, and any and all open-minded individuals seeking education and inspiration to attend. Tickets are available for purchase through the MACC's Box Office, by calling 808-242-SHOW or online at www.mauiarts.org. Tuition for the daylong event is $99. Student and elder (over 65) tickets will be $75. Student and elder tickets must be purchased in person at the MACC box office in Kahului as a valid student and age identification is required. In order to create an intimate setting for more interaction, conversations and connections, TEDxMaui will be limited to 700 participants with 100 spaces being reserved for students and elders. Tickets will be available on a first come, first serve basis.
Fore more information about TEDxMaui 2012, please explore tedxmaui.com and contact us with any questions.
To learn more about about TEDx and TED, click here