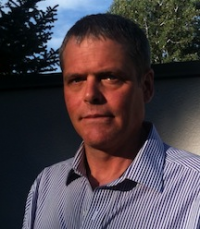 Charles was born in Miami, Florida. His father worked for Pan American Airlines, so he grew up all over the world including Moscow, Helsinki, and London. He studied English at Roanoke College in Virginia and Environmental Microbiology at University of Vermont. He moved to Boulder, Colorado to play music and founded the band "The Samples" and recorded and toured extensively. Leaving the music business in 1991, he moved to London, and then to Antigua, West Indies.
Charles worked as a dive master, commercial diver, sailor and treasure hunter discovering numerous wrecks around the Caribbean and salvaging old growth hardwood from the Great Lakes. He is a re-breather diver, has a private pilots license, and a 200-ton Yacht Master ticket.
In Antigua he worked on many TV commercials & local film productions, including working with the Marine Department on location for the "Pirates of the Caribbean" movies. Charles met Photographer/filmaker Louie Psihoyos in Antigua, and for more than 12 years he has worked with Louie on numerous photography assignments, including producing "The Cove" movie.
Charles was the associate producer of the Academy Award-winning Documentary, "The Cove," and was Director of Clandestine Operations. He filmed the majority of the covert shots and incorporated the use of thermal imaging in the movie. He documented the BP Oil Spill during the summer of 2010 and he is Associate Producer of the upcoming release of Green Planet Productions' documentary "The Big Fix." Currently, he is developing an Environmental Crime solving TV show with Psihoyos, producing a documentary on traditional West Indies sailing and culture, and working on a "Thermal Imaging as Art" project.
Charles is an advisor for BG Nanotechnology – an organic water purification bio nanotechnology company, and an advisor for the Kre84all Foundation (utilizing disruptive energy efficiency technologies), and still works with International Explorations on treasure hunting expeditions.
Charles continues to support many cetacean, ocean, energy, and environmental causes with action – including putting together the covert operation that busted "The Hump" Restaurant in Santa Monica, Ca, for serving endangered species, Sei whale meat. In rare spare time he races his wooden sloop "Summer Cloud" throughout the Caribbean.