Presenting Sponsor

OluKai is a true premium ocean lifestyle brand with a distinctively different point of view and deep values. They are committed to building a unique and better class of products that blend ocean heritage with modern performance while leaving the smallest footprint possible on the planet.
Through their Fit by Nature, Crafted by HandTM design principle, they build every pair of footwear with signature anatomically contoured footbeds to deliver the perfect balance of instant comfort and lasting support. Each pair features beautiful, quality materials and handcrafted details inspired by island culture.
In every facet of our business, OluKai is committed to respecting the people and the environments that they touch. Inspired by the strong tradition of giving an offering or tribute in Polynesian culture, they established the 'Ohana Giveback Program to support the efforts of those who continue to give back to preserve local cultures and traditions.
OluKai is committed to being an environmentally responsible company as well as pledging to actively support and work for a clean environment and a better quality of life. Visit OluKai at http://www.olukai.com.
Archie Kalepa: Foil Boarding from OluKai Premium Footwear on Vimeo.
Supporting Sponsors

FIM Group has served clients as a global investment manager and financial planner since 1984. Our mission is to ensure that our clients have the resources they need to support the quality of life they desire. We believe in long-term investing that adopts a disciplined investment process. We emphasize protecting and sustaining our clients' wealth every bit as much as growing their assets.
Our team of over 25 individuals is dedicated to making the client experience as rewarding and fulfilling as possible. In addition to providing quality investment management, we offer clients financial planning and retirement services.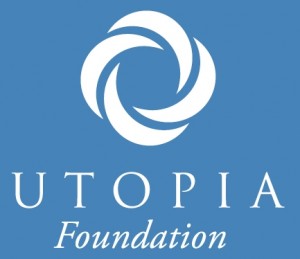 Utopia Foundation, founded in 2007, is committed to helping people express their good intentions in local and international communities by investing in sustainable humanitarian aid projects. Realizing that the world did not need yet another new non-profit organization, but would instead benefit through the support of existing organizations that place a high priority on sustainability. To take action toward this goal, The Utopia Foundation decided to target their efforts and resources toward organizations that recognize the responsibility of attending to the needs of the current generation, while enhancing the opportunities for future generations, and remain mindful of the economic, social and environmental impact of their initiatives.

Lumeria Maui is an educational retreat center connecting people with the sacred 'Aina and the mystery of Maui through their horticulture, watersports, yoga, metaphysical studies, well-being, and Hawaiian cultural classes and programs. Lumeria Maui is located on 6 ocean view acres on the North Shore, with 25 luxurious guest accommodations. Features include a farm-to-table dining experience with all food sourced from local organic farms, stunning communal areas and meditation gardens. Contact Lumeria Maui to schedule your educational retreat.
Youth Ticket Sponsor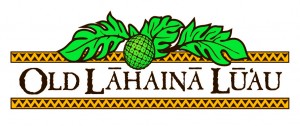 The Old Lahaina Luau celebrates 25 years of providing visitors and residents with an authentic Hawaiian experience along the shore in historic Lahaina town. The Old Lahaina Luau was the first company in the Hoaloha 'Ohana of Businesses; which now includes Aloha Mixed Plate, Star Noodle, the Hoaloha Culinary Center, Leoda's Kitchen and Pie Shop and Hoaloha Farms. Our farm, and the farmers we work with are at the heart of our "fresh and local is best" vision. We are dedicated to building a family of complimentary, supportive businesses sharing our core beliefs in perpetuation of our host culture, environmental stewardship, community engagement and employee empowerment. The Hawaiian values of ho'okipa, laulima, po'okela and aloha are the foundation on which our businesses have been built. We are driven to create an organization whose vision is embraced and enthusiastically supported by our community as well as our guests.
Community Partners