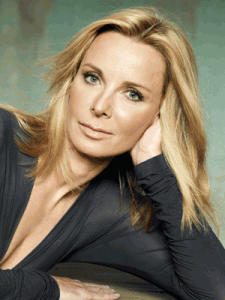 "You think Jaws made you fear the ocean? In this adrenaline rush of a book, Casey….describes 'nature's biggest tantrum'….Her eerie, majestic descriptions…make THE WAVE an unsettling thrill ride that's as terrifying as it is awe inspiring." 
—People
Susan Casey is the author of the "The Wave: In Pursuit of the Rogues, Freaks, and Giants of the Ocean", and "The Devil's Teeth: A True Story of Obsession and Survival Among America's Great White Sharks." Both books are New York Times bestsellers, with "The Wave" named one of 2010's Most Notable Books.
Casey won a National Magazine Award in 2008 for her Esquire feature, "75," an investigation of what ageing really means, as examined through the life of one exceptional man. In 2006, she also received a National Magazine Award nomination for her story, "Our Oceans Are Turning to Plastic…Are You?" an environmental exposé on the dire impact plastic pollution in the oceans is having on planetary and human health. Her writing has appeared in Esquire, National Geographic, Fortune, Time, and Sports Illustrated, as well as the anthologies: "The Best American Science and Nature Writing"; "The Best American Sportswriting"; and "The Best American Magazine Writing."
After spending three years reporting "The Wave" from Hawaii, Casey returned to Manhattan in 2009, becoming the editor in chief of O, The Oprah Magazine. Previously, she has served as the development editor of Time Inc., the publishing division of Time Warner; the editor in chief of Sports Illustrated Women; and an editor at large for Time Inc.'s magazine titles. From 1994–1999 she was the creative director of Outside magazine, where she was part of the editorial team that developed the stories behind the bestselling books "Into Thin Air," and "The Perfect Storm," as well as the movie "Blue Crush." During her tenure, Outside won three consecutive, history-making National Magazine Awards for General Excellence.
Casey lives in New York City and Maui.