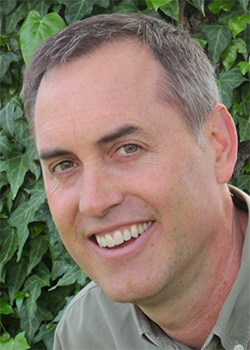 Behavior scientist, expert on habit formation, founder of Stanford's Persuasive Tech Lab, one of Fortune's "10 new gurus you should know."
BJ Fogg, PhD directs the Behavior Design Lab at Stanford University. An experimental psychologist, BJ creates groundbreaking models and methods for changing human behavior.
Each year, BJ designs a new course to teach at Stanford, with topics ranging from mobile persuasion to health habits. His former students have created many successful companies, including Pulse (acquired by LinkedIn) and Instagram (acquired by Facebook).
BJ is the author of Persuasive Technology: Using Computers to Change What We Think and Do, the first book to explain how technology can be designed to influence people. Fortune selected him as one of 10 "New Gurus You Should Know."
Over the last three years, BJ has personally coached more than 20,000 people, using a simple and effective method called "Tiny Habits."