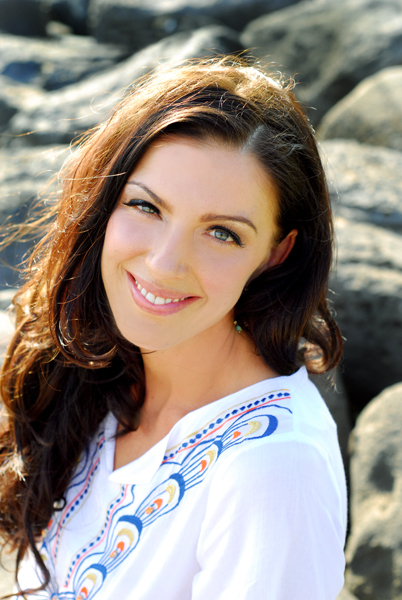 Buzz creator and TEDxMaui founder Katie McMillan is really excited about the third annual TEDxMaui.
So much so, that she wanted to share five reasons why you should join her and attend this year's event, which is coming up this Sunday, Sept 28th at the Maui Arts & Cultural Center. (It's not too late, tickets are still available!)
Have a read and hear some of Katie's reflections on the past three years, and what she's seen our participants and attendees appreciate the most. Add more reasons to attend in the comments, if you think there's more!
---
1. You will get inspired.
Speaking from first-hand experience, TEDxMaui should come with a warning label: your life may never be the same again! I will never forget attending TEDWomen in Washington D.C. and listening to National Geographic Fellow Elizabeth Lindsey speak and thinking to myself, "everyone on Maui needs to hear this." Next thing I knew, I was talking to TEDxMaui's Co-Founder Sara Tekula about producing TEDxMaui. Here we are, three years later and going strong. It just took this one little spark and my life was changed forever. That experience encapsulates what is most powerful about attending TEDxMaui. It's your introduction to new ideas and a rare opportunity to interact with people who think big. The positive energy cannot help but rub off on you. If you're looking to renew your faith in humanity and expand your mind, TEDxMaui is the place to be.
2. You will make new friends.
TEDxMaui is a hub for brilliance. We attract the kind of people you want to know: the people that lift you up, make you think, and challenge you to be the best you can be. All TEDxMaui presenters and performers are also encouraged to interact with the audience during breaks. There is no back stage green room where everyone hides. Everyone is part of the experience and you never know whom you will find yourself in deep conversation with.
3. It's fun.
In the three years that I've been a part of TEDxMaui, I've never had someone say that they are bored or not having a good time at the event. I actually can't believe how many people I see smiling, laughing, and deeply enjoying themselves. Don't think of the event as a conference where you will be inside a dark theater all day. Our program segments are divided with ample time to break and network. There is food, entertainment, and interactive installation art outside. There will be tons of action both inside and outside and you won't want to miss a second.
4. You will be surprised.
Come to TEDxMaui with an open mind. That's the best advice I can give. Because you will be surprised at what actually moves and inspires you. You may think you have a favorite speaker or performer but it's often the people that you might not be familiar with that touch you the most.
5. You will be sorry if you miss out.
Don't be the only person walking around after the big day without that TEDxMaui glow. We've been very fortunate to have nearly sold out both previous events. TEDxMaui is the place to be and it will be what people are talking about for weeks and months to come. TEDxMaui offers a unique experience that is not duplicated anywhere and neither photograph nor video can truly capture the infectious enthusiasm that attendees feel throughout the day. You'll have to wait at least another year before this experience comes back again so don't miss out.
Ready to go? Don't delay – tickets are selling very quickly as the event comes up close.