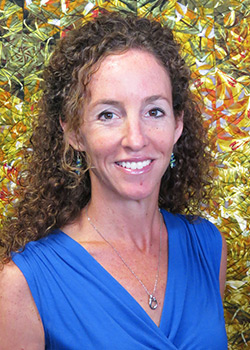 Community mobilizer and peace builder, Early Learning Action Strategy Coordinator for the Hawai'i Governor's Office, Co-founder of Ceeds of Peace with Maya Soetoro-Ng.
Kerrie Urosevich, Ph.D., has spent the past 20 years in community mobilization and peacebuilding. She is currently the action strategy coordinator for Gov. Neil Abercrombie's Executive Office on Early Learning, overseeing the implementation of the state's early learning strategic plan. Previously, Kerrie co-founded Lead4Tomorrow, a violence-prevention leadership organization, as well as Family Hui, a program committed to ensuring children are safe, healthy and thriving.
For 10 years, she ran her own mediation and facilitation consultancy, working with communities and organizations in transition. Kerrie serves as affiliate faculty at the Matsunaga Institute for Peace at the University of Hawai'i Manoa, teaching an array of peace and conflict resolution courses. In addition, she has developed Ceeds of Peace workshops in partnership with Dr. Maya Soetoro-Ng from the University of Hawai'i College of Education.