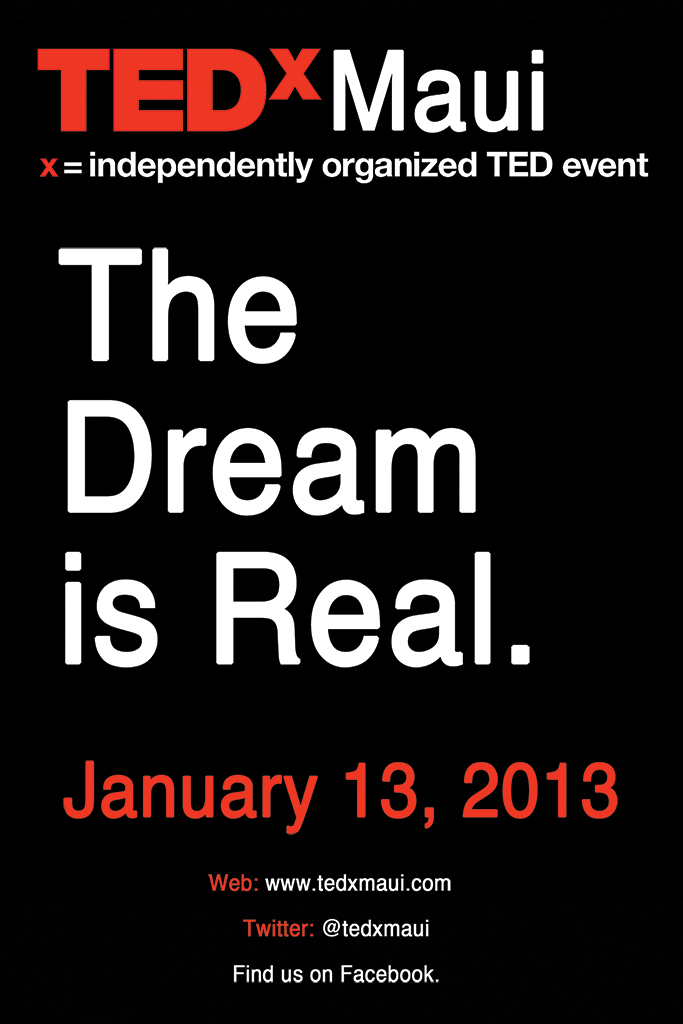 Do you believe in changing the world with great ideas? Do you want to grow the TEDx community on Maui? Become a Seed Sponsor! You can support the curation of local talent ready to share their wisdom on a global stage – consider becoming part of our Dream Team.
Bringing a high-quality event like TEDxMaui to the Maui Arts & Cultural Center's Castle Theater takes contributions from generous sponsors, the work and donations of our valuable in-kind partners, and of course an excellent audience.
A Seed Sponsor donation of $1000 provides your business recognition on our website and in our program guide. It gives the TEDxMaui team the boost it needs to make this year's dream a reality. All donations are tax deductible and all donations go directly to cover event costs. For more information contact katie@tedxmaui.47scapes.net
Download our Sponsorship Presentation – feel free to share with friends!