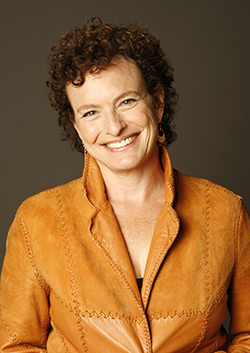 We continue our TEDxMaui 2013 Speaker Spotlight series with Kim Rosen, author of Saved by a Poem: The Transformative Power of Words. Kim has inspired listeners all over the world with the power of spoken poetry as a transformative agent for individuals and communities.
Stay tuned for more Speaker Spotlights from our amazing TEDxMaui 2013 presenters over the next few weeks.
What drives you to do the work you do?
In 1994 a poem saved my life. I wasn't a poetry lover at the time. In fact, I hadn't been drawn to poetry since I was a child. Like many Americans, I'd actually avoided it because I felt that so many poems were written in a secret code that I didn't understand. But there, in the rock bottom of a suicidal depression, I happened to hear a recording of a poem, and those words cut through a despair that no other language I knew – psychological, spiritual, scientific or medical – had been able to touch. I was awakened not to poetry, per se, but to the incredible healing power of words spoken directly from – and to – the innermost feelings in the human spectrum. It was as if I'd found my first language. Finally words were not a barrier, a manipulation, or a mask, but a pure expression of the real me.
Since then I've seen thousands of lives healed and opened and even saved by hearing or speaking poetry. I've witnessed people in all walks of life – prisons, churches, corporations, tribes in the Great Rift Valley, seniors who can no longer talk, teenagers who want to take their own lives, recovering veterans, Sunni and Shiite militias – find their true, authentic voices and heal themselves and their circumstances through the power of speaking poems.
This has been one of the greatest gifts of my life and compels me to continue spreading 'the word' about poetry as a medicine for our times.
Share one personal experience or relevant anecdote that informs your TEDx talk?
When I was doing research for my book, Saved by a Poem: The Transformative Power of Words, I had the great good fortune to interview people from all over the world. One of the most inspiring stories I heard was about a group Sunni and Shiite poets and poetry lovers who gathered to read poetry in the midst of the Iraq War. It was supposed to be a competition, one sect against the other. But early in the first event they were so moved by their "enemies" – by the common wounds and longings – that they found themselves weeping and embracing and ultimately dancing together. After that first event they changed the nature of the gatherings and collaborated to create poetry events throughout the years of the war. By 2008, thousands of people were attending even though it was very dangerous because, in some areas, it was against Al Qaeda law to read poetry and transgressors were shot. Members of militias left their posts to read poetry from the stage or to guard the gatherings because they saw in these events a more powerful peacemaking tool than holding a gun.
How are you or your topic connected to Maui or Hawaiʻi?
Personally, I've spent a part of every year since 1989 on the Big Island. I've done a lot of my own personal learning and growing there, and I've also led workshops and seminars where I had the privilege of guiding others to access a profound and authentic core in themselves and express it in their personal lives and work.
On another level, I believe that the plight of poetry in our society is somewhat similar to the plight of many indigenous languages. This has led me seek knowledge about the Hawaiian language, and to contemplate deeply the parallels. Language first emerges in the child, as well as in the evolution of the human species as a whole, as a kind of poetry: rhythmic, musical language that emerges as a form of connection with oneself, others and the sounds and rhythms of the earth and our own bodies. Sound familiar? And, like so many indigenous languages, this heart/body/earth connected first language, for many of us, becomes a 'forbidden language' in favor of a more linear, pragmatic language that will supposedly help us to excel in a culture of upward mobility.
What advice would you give to your younger self–or what advice would your younger self, give to the older you?
I am seeing myself in a photo from when I was about 11 years old, in a playground at recess wearing horn-rimmed glasses, striped culottes and a blue alligator shirt. I want to say to that girl, "You know all those aspects of you that you hate, that you wish you could just erase – your sensitivity to the emotional life below the surface of conversations, the passionate way you love animals and your friends, the intensity of your feelings, the new roundness of your own body that you wish you could starve away – all these will someday become the wisdom you carry, the medicine you bring to people all over the planet. Right now you're being told that you better learn to hide or eradicate it all, but someday you'll be able to see these qualities as gifts that bring freedom and healing to yourself and others.
What do the TED Talks mean to you? Do you have a favorite talk that speaks to you?
I have been a TED talk fan for many years. I love not only the wide spectrum of messages delivered with such excellence, but also to see how each speaker works with the challenge of honing her message into an 18 minute inspirational explosion in the minds and hearts of the listeners. The TED talk has become an art form in and of itself, like to creating a great poem or play or sculpture. My favorite talks are, Eve Ensler's "Suddenly, my Body" from TEDWomen, and Lisa Kristine's "Photos that Bear Witness to Modern Day Slavery," from TEDxMaui. I'm thrilled to have the opportunity to join these and other visionary women and men in the TED tradition.
Enjoy Kim's favorite TED talks below:

The ideas presented here do not reflect the opinions or beliefs of TEDxMaui.