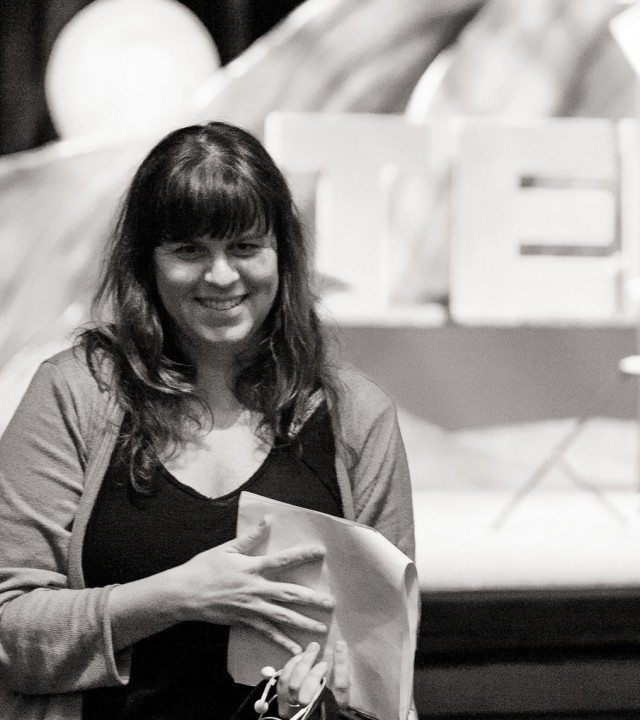 As TEDxMaui 2014 approaches in just two weeks, there will be an increase in inquiries about the event. The purpose of this blog post is to help bring clarity to questions frequently coming from members of the news media, ticket holders, potential attendees, speakers, artists, performers, and people watching things unfold from abroad – such as other TEDx event organizers. (Did you know? We are part of a global network of volunteer organizers!).
This is a huge event with many moving parts and a LOT to convey, but our producer Sara Tekula is going to tackle the most common questions to help save everyone time and trouble.
If you don't see your question listed here, go ahead and post it in the comments area below, and we'll reply back  ASAP.
Thanks, and see you soon at TEDxMaui 2014: A Brilliant Life!
---
TEDxMaui FAQ
How is a TEDx event different from a TED conference?
TED conferences are organized and run directly by TED. TEDx events are fully planned and coordinated independently, on a community-by-community basis. The goal of TEDx is to inspire a passion for spreading ideas in local communities from within.
Why was the TEDx program created?
TED launched the TEDx program to help individuals, schools, and organizations create and host their own local, unofficial, TED-style events, using a mix of TED video and live speakers — and in doing so, release TED free to the world. Created in the spirit of TED's mission, "ideas worth spreading," the TEDx program is designed to give communities, organizations and individuals the opportunity to stimulate dialogue through TED-like experiences at the local level. TEDx events are fully planned and coordinated independently, on a community-by-community basis.
Can a TEDx event focus on one specific subject or discipline?
No. TEDx events are multidisciplinary. An event may have a theme, but it must be broad enough to encompass many different disciplines, specialties and branches of knowledge.
Who owns the TEDxTalks?
The content of a TEDxTalk is owned by the speaker; the talk itself is collaboratively shared under a Creative Commons license.
How are the presenters selected?
The most important part of any TEDx event is the program and TEDxMaui 2014 speakers were selected based on their "idea worth sharing." We carefully considered all speaker nominations, applications, and community feedback in our program development process. The process was led by our Advisory Board and core team.
Can I volunteer or trade my services at TEDxMaui 2014 in exchange for a ticket?
TEDxMaui does not have any trade or volunteer positions available in exchange for complementary tickets. We have been able to offer a very limited number of tickets to those who are providing what we consider to be critical services. TEDxMaui is funded entirely through ticket sales, sponsorships with community partners, and in-kind donations of products and services . Without financial support from ticket holders, TEDxMaui would not be possible.
I am a member of the press. How do I get a press pass to cover the event?
While we encourage members of the media to attend TEDxMaui and to report on the event, we are not able to issue complementary press passes. If you would like to interview one of our speakers, contact our speaker liaison emma@tedxmaui.47scapes.net
Will I be able to see the speaker schedule before the event?
We will posting our speaker schedule to the website on the evening before the event. However, we encourage you to attend the entire day. The event's schedule is designed so each attendee has the opportunity to watch each presentation. The full magic of a TEDx event comes through spending the full, carefully curated day listening to all of the inspiring presentations, learning new ideas, and making new connections that will continually serve your personal and professional growth. We encourage you to come with an open mind, sit next to someone you don't know and come ready to experience a full day "brain spa."
How can I best prepare for the event?
Take some time to think about your goals, dreams, and passions and come prepared to share them with other attendees. Make the most of this opportunity to make new connections. We encourage you to get to know our speakers by researching their work online. We also recommend getting a good night's sleep the night before!
Where do I buy tickets?
To purchase tickets, contact the Maui Arts & Cultural Center's Box Office at 808-242-7469 or go to http://mauiarts.org/events/tedxmaui/. Discounted tickets can only be purchased in person at the MACC Box Office, ID required. See below.

Are there student or senior tickets available at a reduced rate?
A limited number of reduced price student and senior tickets are available to purchase through the Maui Arts & Cultural Center. Student/senior tickets are $75 and available on a first come, first serve basis. A student ID must be presented to purchase a Student price ticket. Picture ID required for Seniors (65+) to purchase tickets at the discounted price, so please visit the Box Office to make discounted purchases. One ticket sold per ID. To purchase tickets, contact the Maui Arts & Cultural Center's Box Office at 808-242-7469 or go to http://mauiarts.org/events/tedxmaui/.
What does the ticket price include?

a gift bag filled with gifts from our sponsors, including fresh, healthy snacks,

a lively 90 minute registration and coffee gathering before the event with music and breakfast items for purchase,

access to over 10 carefully selected interactive booths and art installations outside the theater,

a full, carefully curated day of 18 powerful, well-prepared presentations,

plenty of breaks from sitting: time built in to the schedule for stretching the legs and networking with speakers and fellow attendees,

complimentary coffee, tea, and water available during breaks,

a fully catered, healthy and fresh lunch with vegan option,

a 2-hour after party celebration with live musical entertainment and food/drink for purchase
Will I be able to talk to the presenters, one-on-one?
While we cannot guarantee an opportunity to speak one on one with our presenters, we encourage them to participate in all networking breaks and attend the evening reception.
What time does the event conclude?
Plan on arriving at the Maui Arts & Cultural Center early to register, pick up your gift bag, enjoy coffee and breakfast items for purchase, and meet other attendees. Registration begins at 7:30am. Our program in the theater will start promptly at 9am. There will be four "sessions" of presentations with two 45-minute networking breaks, and an hour lunch break at 1pm. There will be snacks in your gift bags (for eating during breaks) and complimentary beverages available throughout the day. Immediately following the conclusion of the presentations at 6pm, ticket holders are invited to an evening reception featuring live music and food, wine, beer, and custom cocktails for purchase. The reception concludes at 730pm.
How do I get to the event? Where should I park?
The Maui Arts & Cultural Center is located at One Cameron Way, Kahului, HI. There is a large parking lot on site and over flow parking across the street at Maui College.
I can just buy my ticket at the door on the 28th, right?
If you haven't already, please purchase tickets via the Maui Arts & Cultural Center's Box Office as soon as possible. It is common for many of us on Maui to expect there to be tickets available for purchase at the door for many events, but we don't recommend making that assumption for this one. Seating is limited and Castle Theater seats are already half sold. Once the seats are gone, they are gone. It has happened at our past events.
Do I need to bring spending money to the event?
If you plan on purchasing food items during morning registration, or food/drink in the evening during the after party, bring cash. Vendor fees are similar to those at other MACC events when food and beverage is offered.
What kind of food will be served at the event?
We have vegan/vegetarian, and meat options for lunch, and all other items are organic and provided by Whole Foods Market Kahului and from the Maui Arts & Cultural Center.
Is the event keiki friendly?
We expect you to use your best judgement on this. If your child can comfortably sit for 90 minutes at a time and stay relatively silent while our speakers are making presentations, you may feel comfortable with bringing them along for the day. However, all seats in the theater must have a ticket associated with them. There are student discounts available, but children will need a purchased ticket. In addition, children requiring supervision by law must be accompanied by a parent or guardian.
How long can I stay at the event? Is there a chance to connect with one another after the talks conclude?
The talks will end around 5:30pm on Sunday the 28th, and it will be followed by a celebration in the Yokouchi Pavillion with surprise, live musical performances, food for purchase provided by Whole Foods, and a no-host bar featuring cocktails, beer and wine.
Are the speakers and performers paid do to their TED talks?
TEDxMaui operates under a license agreement with TED (yes, the "big TED"), and as a part of that, the speakers are not allowed to be paid to speak/perform TED talks. However, due to some really generous and supportive sponsorships, we are able to make sure speakers are well taken care of. Sponsors help us throw them a lovely welcome reception, provide an unparalleled platform for their presentations in the gorgeous Castle Theater at the Maui Arts & Cultural Center, and finally we are able to provide off-island speakers with accommodations in beautiful Wailea and travel reimbursements. Again, this comes from sponsorship funding, not from ticket sales.
TEDxMaui seems like a real professional event. It must be a real big money maker, right?
Also a part of our TED license, we agree that our event can only "break even", and that it cannot be a money maker. So no, it's not a big money maker. In fact it makes none. However, the community is made much, much richer, so it's worth it to everyone who works so hard!